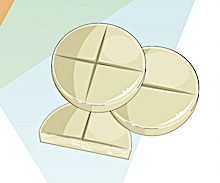 Antiretroviral treatment in pregnancy has improved maternal health and dramatically reduced the rate of vertical HIV transmission. Over 1 million pregnant women take these medications annually. Yet, a public health challenge remains, identifying the safest antiretrovirals to optimize maternal-child health outcomes, while continuing to achieve high efficacy in preventing vertical HIV transmission. While antiretrovirals are essential for maternal health and preventing HIV transmission to the infant, antiretrovirals have been associated with increased risk for adverse birth outcomes including preterm and small for gestation age births. The mechanisms underlying these outcomes remain poorly understood.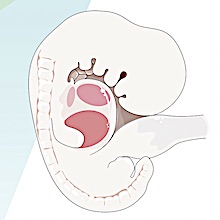 With the overall objective of optimizing antiretroviral therapy for pregnant women with HIV and their infants, the aims of the Serghides Lab are: (1) to identify mechanisms that contribute to adverse birth outcomes in the context of HIV and antiretroviral exposure, as well as identify biomarkers of risk, and interventions to improve outcomes, (2) to understand the effects of in utero exposure to HIV and antiretrovirals on the development of children who are HIV exposed but uninfected and identify underlying mechanisms, and (3) to develop animal and ex-vivo models to facilitate the study HIV and antiretroviral effects in the context of pregnancy.
Interested in joining our lab?
We are always looking for highly motivated, hard-working,
and talented students and PostDocs to join our lab.
For more information, Contact Us!